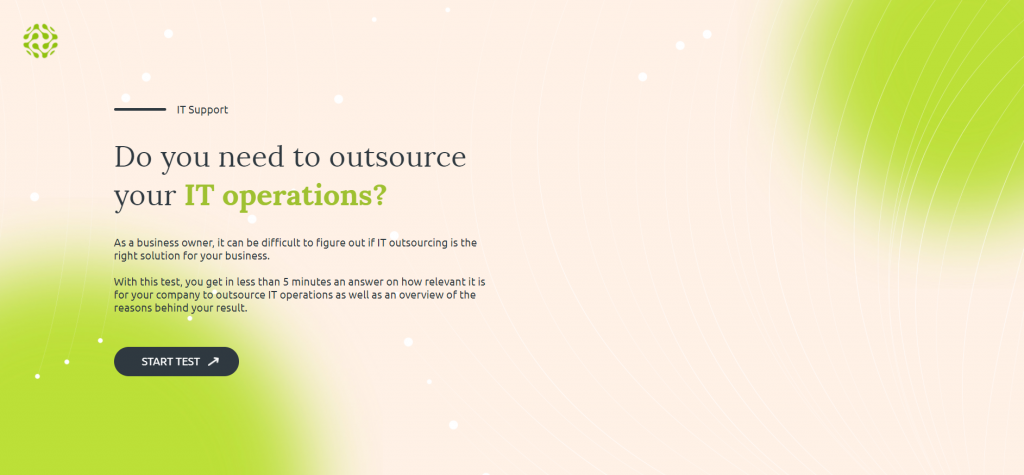 Help companies find the right solutions for their needs and generate leads with an IT Assessment Test!

This template enables you to drive customer engagement in the B2B sector. In addition, you get to generate leads and collect valuable data insights.

IT Assessment test helps business owners assess the need for outsourcing their IT operations. Outsourcing decisions tend to be challenging, as they require the consideration of multiple factors. You can now make the decision easier for your customers. This template consists of eleven questions that will guide respondents to the right solution. After answering all questions, your customers will receive a brief evaluation of their circumstances. They will get a short explanation of their need to outsource or keep the IT operations in the company. However, they would need to fill out a lead form to get a detailed description.

IT Assessment Test is ideal for the professional services and technology sectors.
Related templates

You might like these too: 3-Category Assessment, Candidate Test and Solution Builder finance.
---