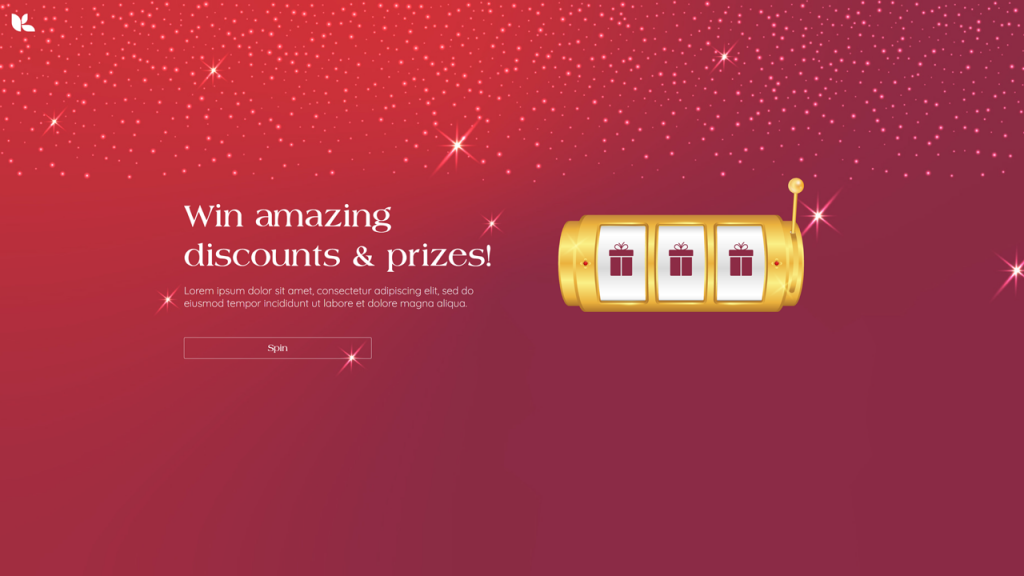 Keep your site traffic up during the holidays with a Christmas Slot Machine!
This template is a perfect addition to your Christmas marketing campaign. As people can return and play daily, you attract returning visitors to your website. In addition, you have the opportunity to set prizes that will boost sales. For example, discount codes will tempt your audiences to add more products to their shopping carts.
The Christmas Slot Machine is a computerized version of the classic casino slot machines. To play the much-loved Christmas-themed game, your visitors need to sign up first, allowing them to return and try their luck every day during your campaign.
Pro tip: Spread the word about your Christmas Slot Machine on social media by encouraging people to pre-sign up to be able to play when the campaign starts. Remember to remind everyone by email when the game is up and running!
When players line up winning Christmas symbols, they receive a prize. This template has four rewards your audience can win, including giveaways of your products, gifts, and discount codes. When you design your lovely experience in the editor, you set up the prizes in the draw.
The Christmas Slot Machine is an easy-to-implement template that will delight your customers. At the same time, you will generate leads, boost sales, and increase website traffic.
Create an account and customize the template:
Related templates
You might also like Christmas Roulette, Xmas Lucky Draw, or Christmas Daily Quiz.
Visit our website or book a meeting today to learn more about how Dot. vu can help you create the best Interactive Experiences.
---