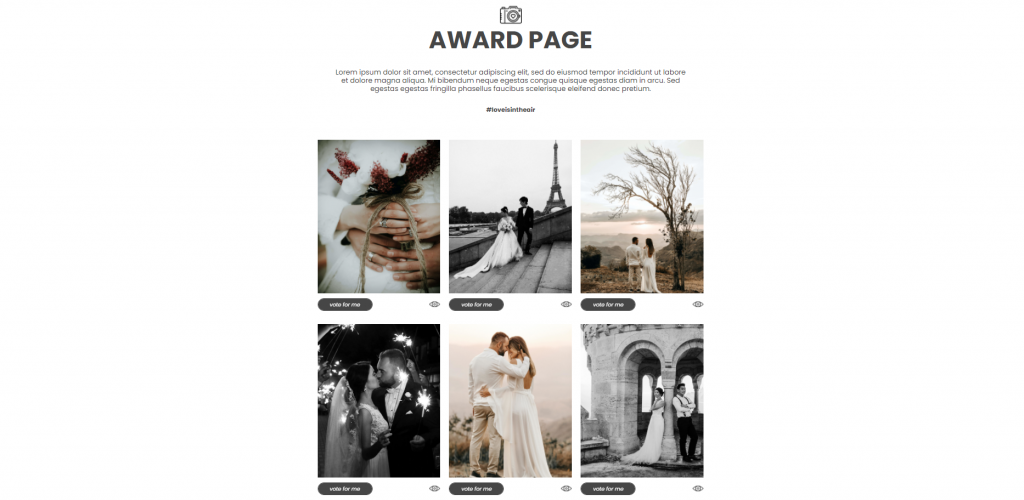 Encourage your customers to share user-generated content on their social media with a User Generated Contest!

This template allows you to collaborate with consumers actively to drive massive engagement. Furthermore, it enables you to generate high-quality content for your social media channels with minimal resources. How does it work?

The first step is to encourage your visitors to share photos or videos with a unique hashtag to enter your contest. Use your social media channels to promote your contest and state the requirements for participation. Next, you select nine images to upload through the User Generated Contest template for the final round. Finally, you can post the experience for your customers to vote for the winner. This template is an effective way to boost customer engagement because your audience relates to the content that is being shared. Moreover, the more people share the photos, the higher your reach. Isn't that just great?

You can leverage the power of user-generated content for many different purposes, such as entertaining, guiding, advising, growing your email list, and generating qualified leads.

Related templates

You might like these too: Product Vote and Personality Test with Contest.

Visit our Interactive Content platform website or book a meeting today to learn more about how Dot.vu can help you create the best Interactive Experiences.
---