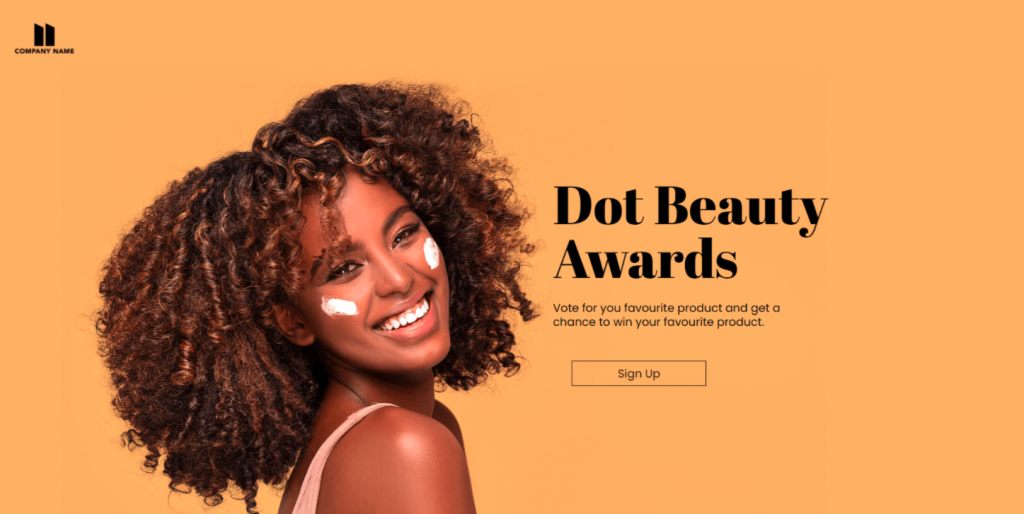 Engage your customers by inviting them to vote on their favorite products!
Engage your customers with this Beauty Award Product Vote template by letting your audience vote on their most liked products.

As a start, ask your customers to sign in before beginning to vote on their favorite products. That way, you will get to collect valuable data insights, and your customers get a chance to win their favored product at the end of the voting experience. All they need to do is simply vote on the products in each category. All in all, there are 4 product categories consisting of 6 products each that your customers can choose from.
This Product Vote template is a perfect choice if you want to figure out more about your customers' preferences, and at the same time, reward them for their participation and loyalty to your brand.
To learn more about the Dot.vu Interactive Content Platform or our templates, visit our website or book a meeting today.
---