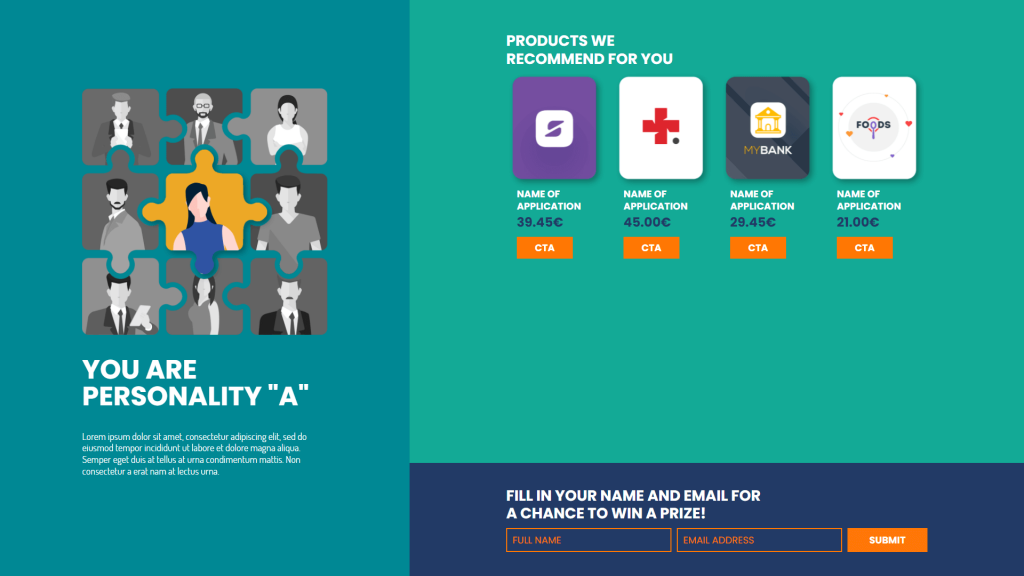 Collect Customer Data and Generate Insights!
Benefit from your audience's curiosity and generate insightful data, which you can collect through their participation in a personality test. Your audience will have to answer five questions to see which products, particularly mobile apps, fit their personality best. When all five questions are responded to, you give your audience feedback about which one of the four personality types they are. Moreover, you can recommend four different mobile apps that fit their personality best. Additionally, you can indicate the name and price of each app and add a CTA button to lead them, for instance, to your shop. Besides, your audience also can sign up to enter a draw to win a prize.
This Personality Test template is ideal for engaging your audience, getting to know them better by collecting their data. Therefore, generating leads by getting their information through the contest lead form, and finally, rewarding them.
To learn more about the Dot.vu Interactive Content Platform or our templates, visit our website or book a meeting today.
---