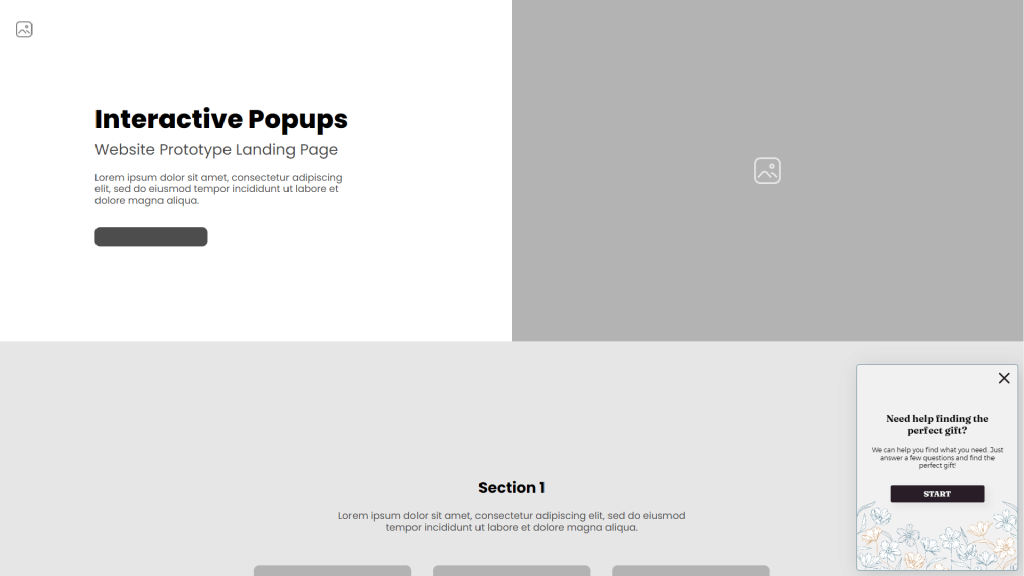 Make the most out of your website visitors with a well-timed Product Recommender Popup!
This template is perfect for guiding your customers toward the right gifts. You can insert your questions and recommendations in a non-intrusive, well-timed Interactive Popup and watch your online sales grow.
The Product Recommender Popup has a simple and stylish design. It appears on your visitors' screens, inviting them to find the perfect gift. After answering two questions only, they get a list of relevant products with the possibility of adding to the basket immediately.
The Product Recommender Popup is perfect for promoting products and boosting sales.
You can easily customize the messages and design, thus turning this template into your own project. Furthermore, you can change the position, size, and trigger of the Popup. Create a free account and try now:
Related templates
You might also like Black Week Popup and Scratch Card Popup.
Visit our website or book a meeting today to learn more about how Dot. vu can help you create the best Interactive Experiences.
---