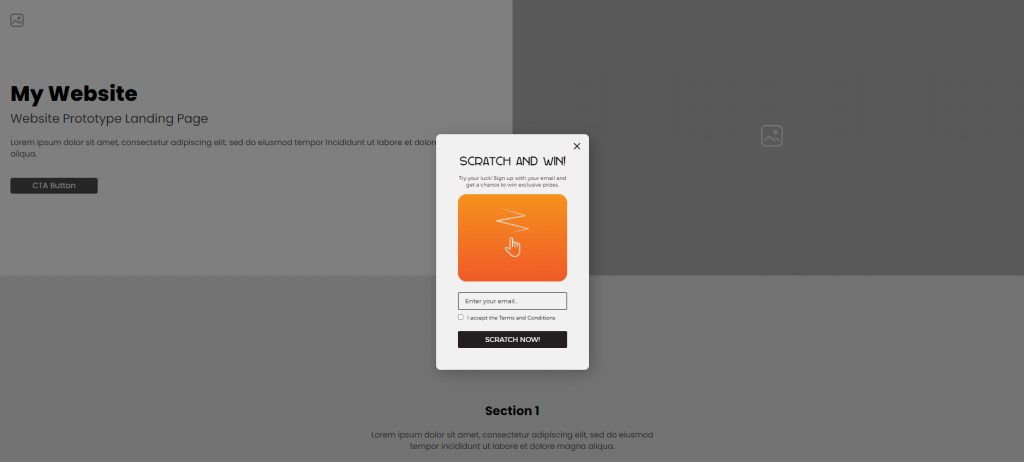 Trigger your customers' enthusiasm for surprises and rewards with this Scratch Card Popup!
This template is a gamified Interactive Popup. It is a great addition to your eCommerce store, targeting online shoppers with an instant reward game.
The Scratch Card Popup appears based on preselected triggers. For instance, you can set it to load when a customer remains on the page for two minutes. Users can play the game after providing their email addresses. Then, they virtually scratch the card. If they win, they earn a discount code on your products.
The Scratch Card Popup enables you to generate email leads, entertain your audience, and boost sales. Indeed, the instant-win game is fun. Moreover, it leads to higher sales. Discount codes are often irresistible. Thus, this Interactive Popup is a great experience if you want to incentivize more purchases.
Related templates
You might also like Black Week Popup and Spin and Win Popup.
Visit our website or book a meeting today to learn more about how Dot. vu can help you create the best Interactive Experiences.
---