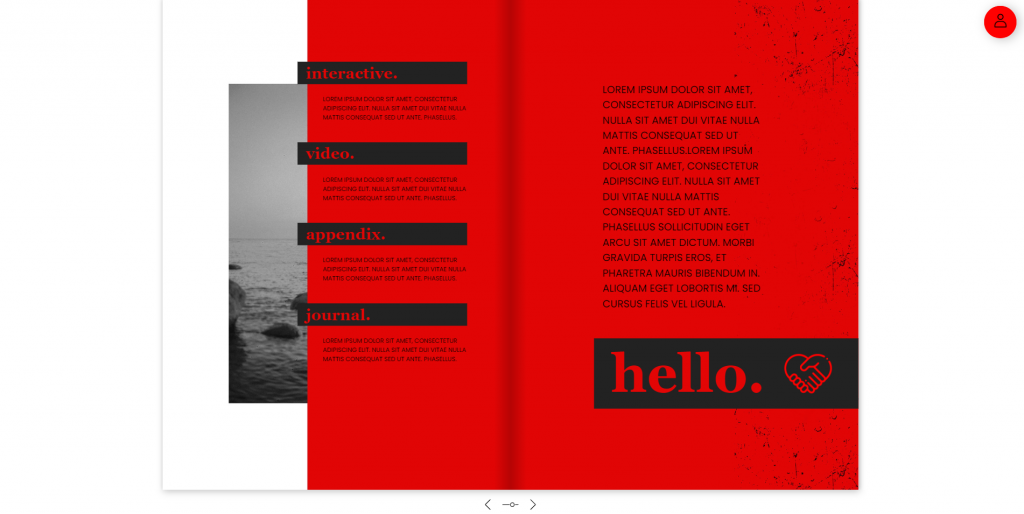 Create rich learning opportunities for your employees with this Internal Educational Flipbook!
This Internal Educational Flipbook is perfect for employee training and empowering your staff to grow within the organization. Your employees are not simply passive readers of boring training documents. On the contrary, they participate actively in the learning process. Therefore, employee engagement increases significantly with this Interactive Experience. The template enables you to add lots of important information and interactive elements, such as pop-ups, articles, journals, quizzes, scratching cards, and many more.
Your employees need to create an account to access the Interactive Flipbook. Therefore, they can follow their process and take notes. Furthermore, they can receive rewards such as badges and gift scratch cards upon completing a questionnaire.
The main difference between a static training document, and our Internal Educational Flipbook, is the level of interaction. With this template, you can supply high-quality training material to your employees, and therefore, you will increase information retention.
Related templates
You might like these too: Product Catalog Flipbook (B2B/Food) and B2B Product Catalog Flipbook.
Visit our website or book a meeting today to learn more about how Dot.vu can help you create the best Interactive Content.
---