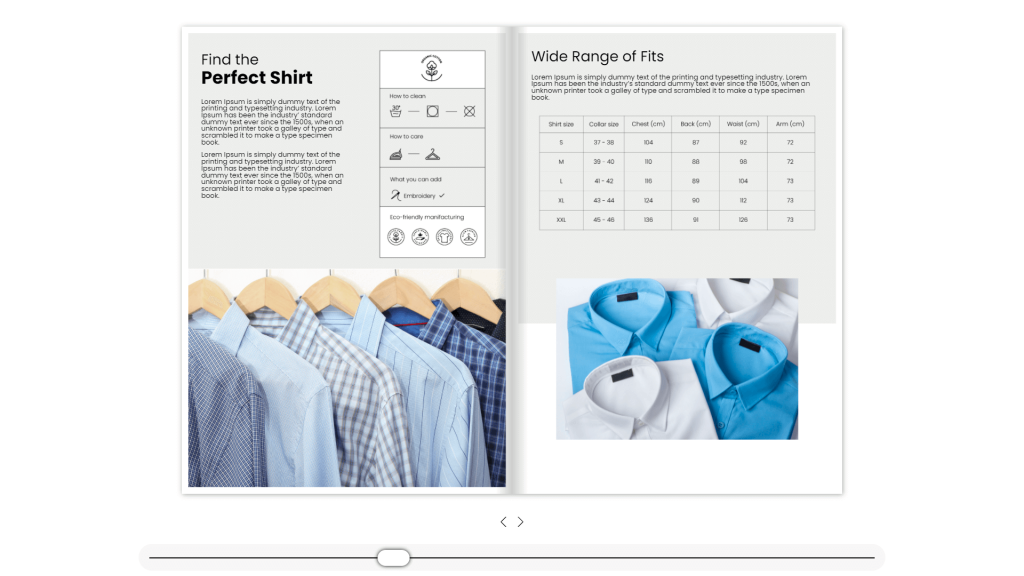 Generate leads with this B2B Product Catalog Flipbook!
The new template B2B Product Catalog Flipbook includes a product finder and an add-to-basket feature. Moreover, it showcases your products, so your customers can interactively experience your product portfolio. In addition, the Product Catalog allows your customers to add their favorites to their basket. In turn, you have a direct opportunity to send them an individual quote. Finally, the built-in Product Finder helps your customers to find those products that best suit their preferences easily.
This template is ideal for every B2B company, having the wish to strategically place products, inform customers, generate leads, and shorten the time a customer places an order.
To learn more about the Dot.vu Interactive Content Platform or our templates, visit our website or request a demo today.
---