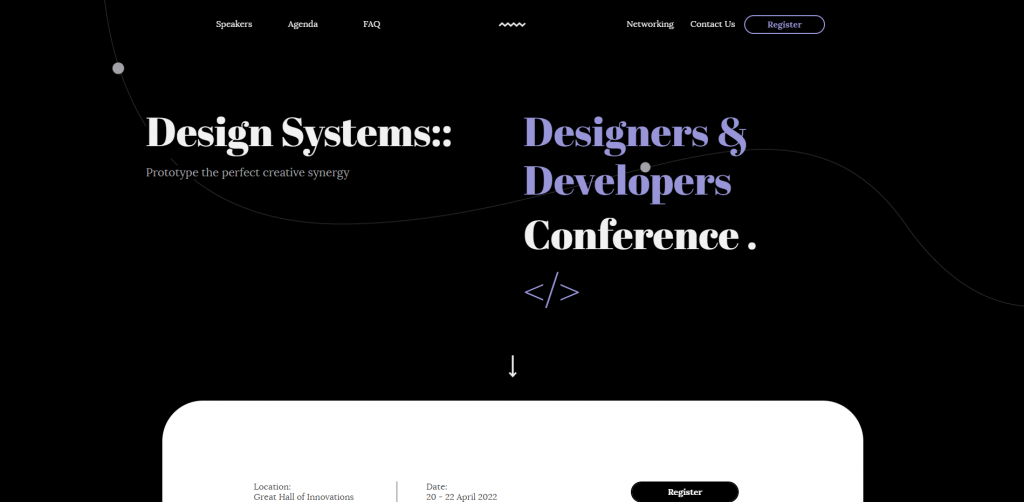 Create buzz around your next conference with this Conference Microsite template!
This template is perfect for promoting your next online or offline conference. The Conference Microsite enables you to describe your next conference, display the event schedule, present your guest speakers, and provide networking opportunities. Naturally, the template contains a CTA button for visitors to register for the event.
This microsite already contains the main sections you need to promote your next conference and effectively communicate the value of your upcoming event without spending too much time.
Showcase the value of your event and generate the fear of missing out!
The benefits of using this template include:
Enhancing event branding
Crafting more targeted messaging
Saving time thanks to the easy set-up
Increasing attendee engagement
Collecting visitor insights by tracking the interaction on the microsite
Related templates
You might like these too: Interactive Virtual Showroom and Internal Educational Flipbook.
Visit our Interactive Content platform website or book a meeting today to learn more about how Dot.vu can help you create the best Interactive Experiences.
---