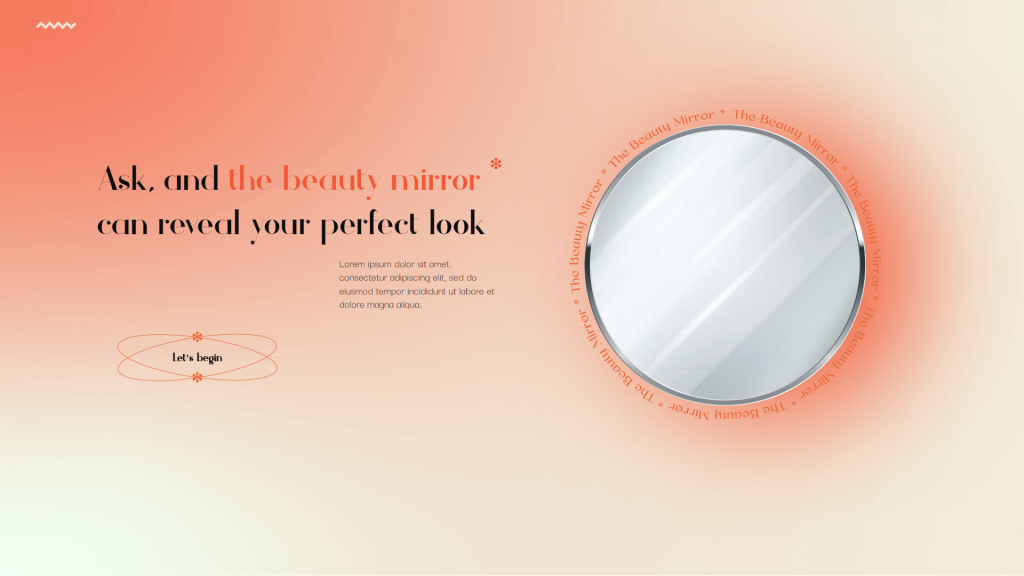 Give personalized beauty product recommendations with this Beauty Mirror!
This template is a Product Recommender that allows you to promote your beauty products efficiently. As a result, you will boost sales like never before. Forget about product recommendation engines or suggestions based on previous purchases. Product Recommenders like this one are the future of eCommerce.
Beauty Mirror contains two questions about the preferred look of your visitors. When they answer, an image representing the look will appear in the mirror. If users like it, they need to click on a button to get three corresponding product recommendations. Shoppers can add any item to their shopping carts directly, but they can also buy them all at once.
Fun and engaging, the Beauty Mirror is the perfect template for boosting sales and product bundling. Create a free account to personalize the template:
Related templates
You might also like Makeup Matcher and Cosmetics Product Finder.
Visit our website or book a meeting today to learn more about how Dot. vu can help you create the best Interactive Experiences.
---