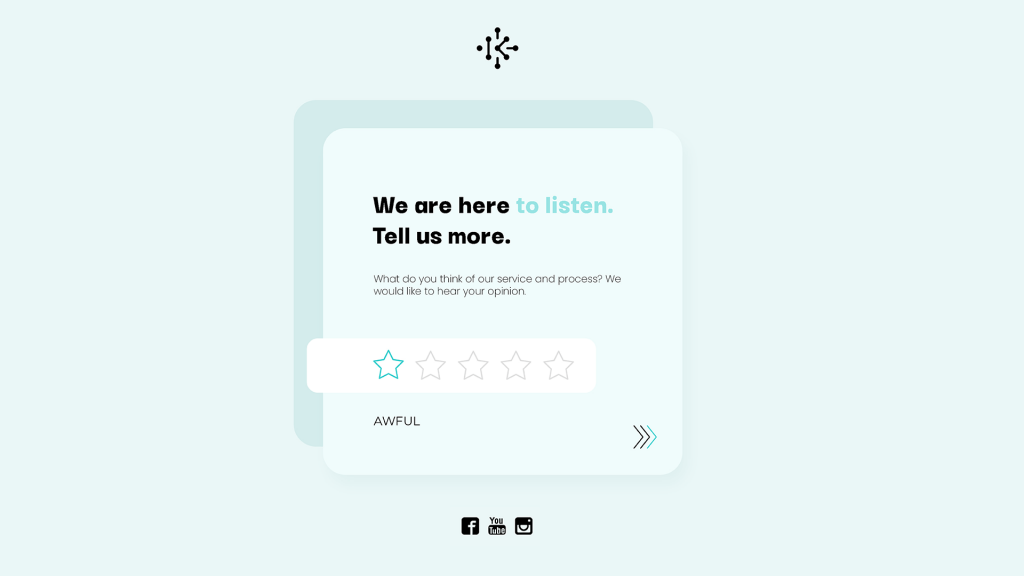 Collect customer feedback with this Short Feedback Survey!
Discover what you're getting right and wrong as a business. This stylish template will help you gather customer feedback in under one minute.
The Short Feedback Survey is simple. Participants can rate your company on a scale from one to five. Then, they can expand on their opinions and share their impressions of your company. As a result, you will find areas for improvement.
Pro tip: Provide your customers with incentives for participating in the survey.
If you want to improve your brand image, optimize your product offerings, and boost customer satisfaction, this Short Feedback Survey is perfect for you. You can easily create a free account and customize the template:
Related templates
You might also like Service Evaluation Survey.
Visit our website or book a meeting today to learn more about how Dot. vu can help you create the best Interactive Experiences.
---