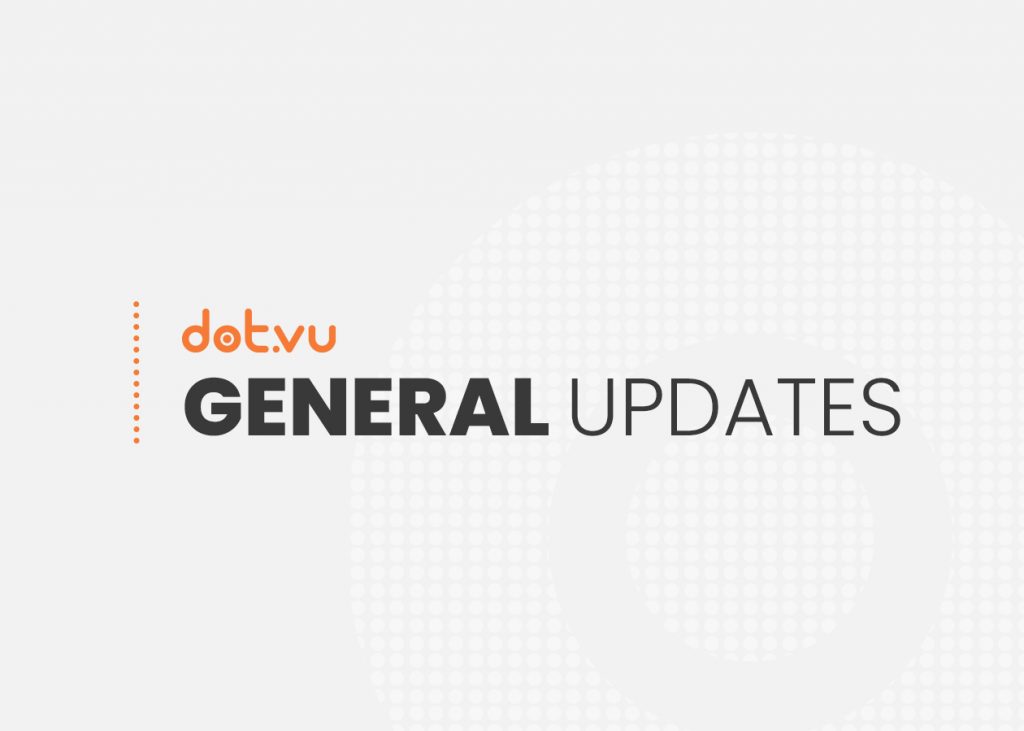 Your journey in the Interactive Content world just got easier
At Dot.vu, innovation is one of our values, and we constantly push the boundaries of the Interactive Content industry. Our creative minds work tirelessly, releasing fresh and captivating templates every single week. With each new release, we're pioneering new ways to inspire and elevate your marketing efforts.
But what do you do when there are too many templates to easily find the one you need? That's where Dot.vu Collections come into play – your roadmap in the world of Interactive Content.
Imagine stepping into a virtual collection with handpicked templates tailored to Interactive Content types, upcoming holidays, and the most trending marketing campaigns. These aren't just templates; they're the keys to endless possibilities.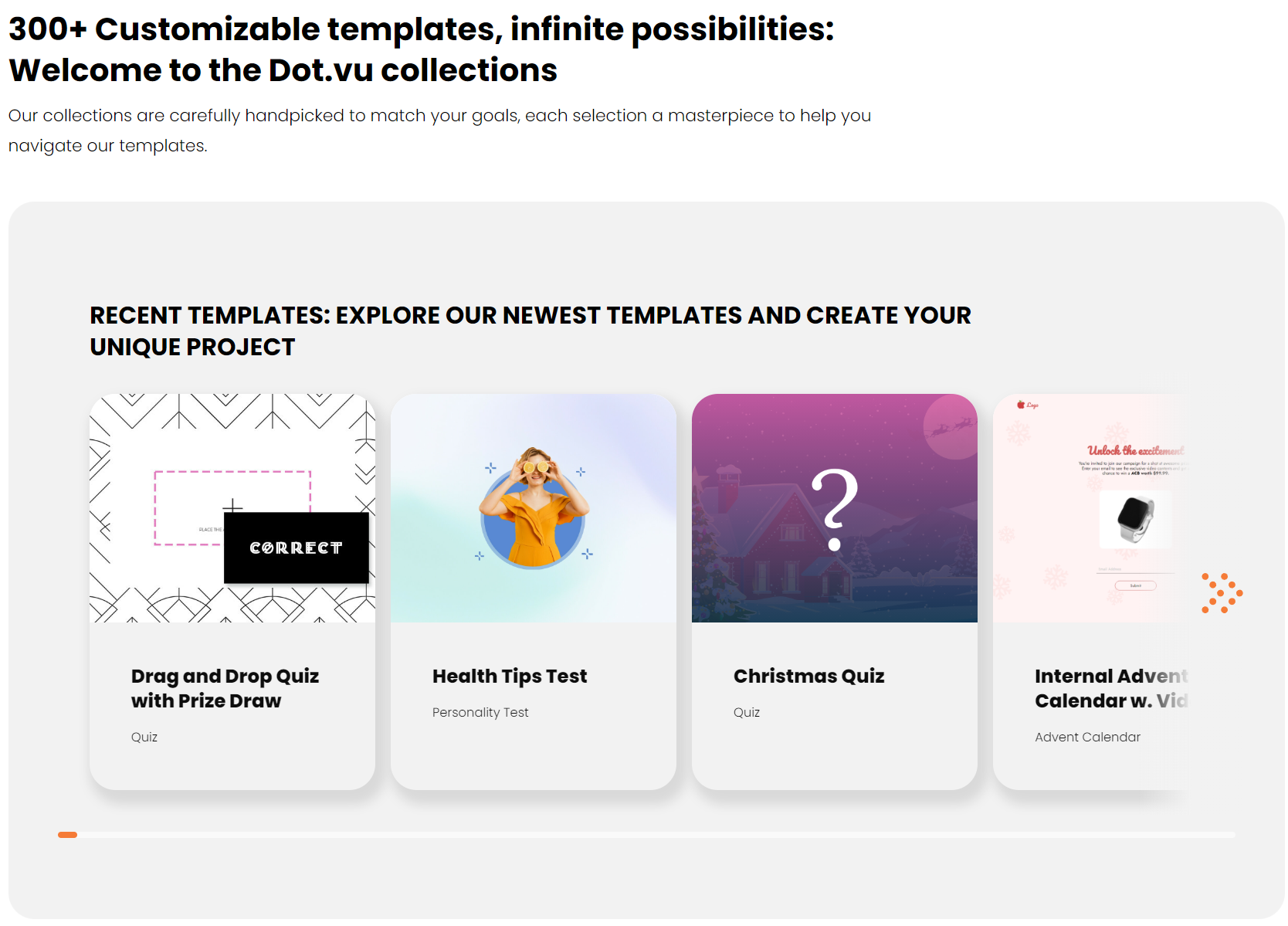 Dot.vu Collections: Your path to inspiration
We've meticulously organized our collections, ensuring you can effortlessly find the exact concept you're seeking. Whether it's to dazzle your audience during the festive season or supercharge your event marketing strategy, we've got you covered. Our categories make it a breeze to explore and discover:
Top picks: The collection where our latest and most remarkable templates take the spotlight.
Holiday specials: Handpicked templates that sync seamlessly with upcoming festivities and events.
Interactive Experience types: Comprehensive collections encompassing all Interactive Content types to spark your creativity.
Event marketing masterpieces: Tailored templates that will take your event marketing strategy to new heights.
But that's not all. Beyond templates, our collections offer you inspirational sources to fuel your next campaign, accompanied by expert tips and guidance. We're here to make your journey in the world of Interactive Content as exciting and smooth as possible.
With over 350 templates spanning diverse Interactive Experience types, your quest to find the perfect fit just got simpler. So why wait? Explore our collections today!
For enterprise accounts
Within our Enterprise marketplace, we're excited to announce a significant upgrade. Now, in addition to our powerful Interactive Content templates, we're proud to introduce our new CMS system, enabling you to create and manage your own collections. This feature also streamlines the management of different accounts.
Just imagine having all your favorite templates organized in different collections, ready to access and navigate by your stakeholders at any time!
---