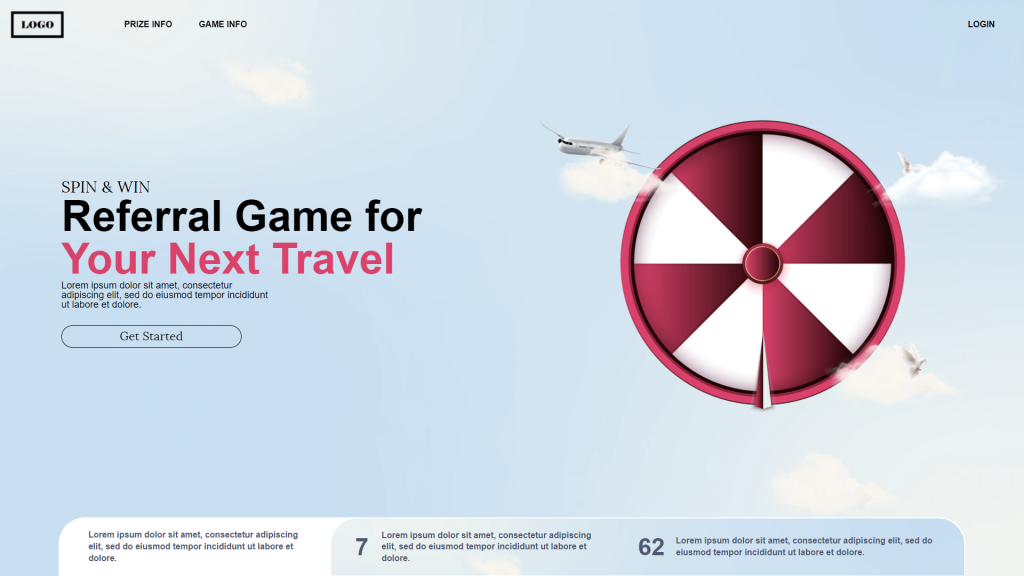 Generate new leads with referral Spin & Win game!
Engage your audience and let them win a prize with this classic Spin & Win Game with a Referral Feature. Before beginning the game, your audience can view the game information and the four different prizes to win. To get started, your audience must fill out a form to sign up and log in. Moreover, after they sign up, they can refer their friends or view the prizes they have won already.
Once the receiver has registered for your Spin & Win Game, your participants can spin the wheel several times, increasing their chances to win a prize. Your participants can claim the prize by filling out a lead form with their information. In this lead form, you can ask for basic information from them, such as first and last name, email address, postal address, and they must accept your terms and conditions. If your participants refer a friend, a unique invitation code is generated and shared with the referrals.
This template is ideal for engaging and rewarding your customers and generating new leads.
To learn more about the Dot.vu Interactive Content Platform or our templates, visit our website or book a meeting today.
---