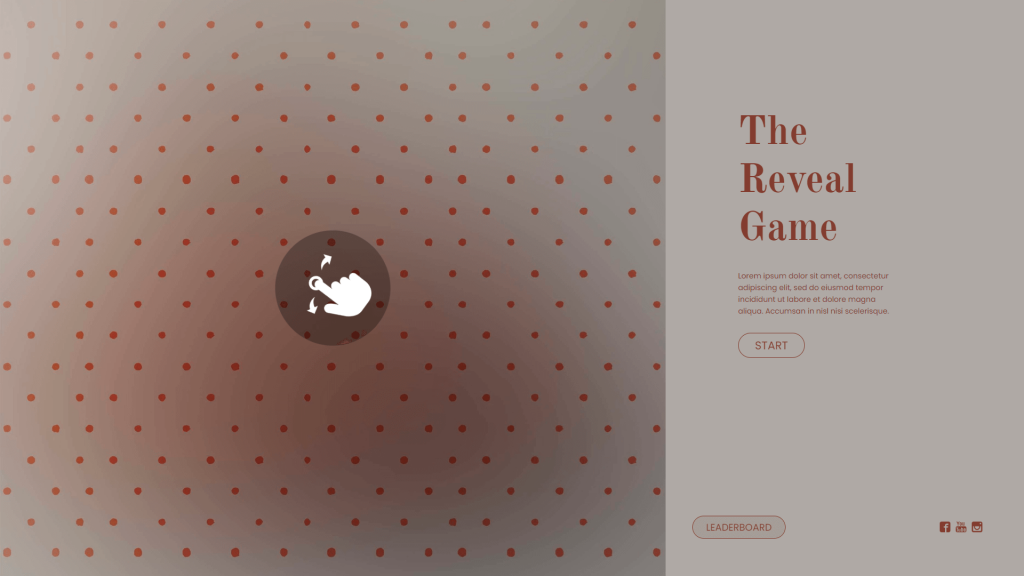 Generate leads by testing your visitors' luck with a Reveal Guessing Game!
This template is a fun game that entertains and challenges your audience. At the same time, you generate leads with a short, unintrusive lead form.
The Reveal Guessing Game is simple to play. Players fill out a short lead form with their names and email addresses to start. Then, they scratch the card to reveal the mystery image hiding behind. Finally, they need to guess the item on the picture as fast as possible. The quickest people to type the right answer will see their names on the leaderboard.
This Interactive Experience encourages people to engage with your brand. Therefore, the hidden image choice should be strategic. For instance, placing the photo of a new product will spread awareness around your product launch. Furthermore, you can also use the Reveal Guessing Game to push your bestselling products.
This template is suitable for any company looking to generate leads online in an unintrusive way. You also increase your brand awareness by tapping into people's competitive nature with a built-in leaderboard.
Create an account and customize the template:
Related templates
You might also like Scratch Discount Code and The Vault.
Visit our website or book a meeting today to learn more about how Dot. vu can help you create the best Interactive Experiences.
---