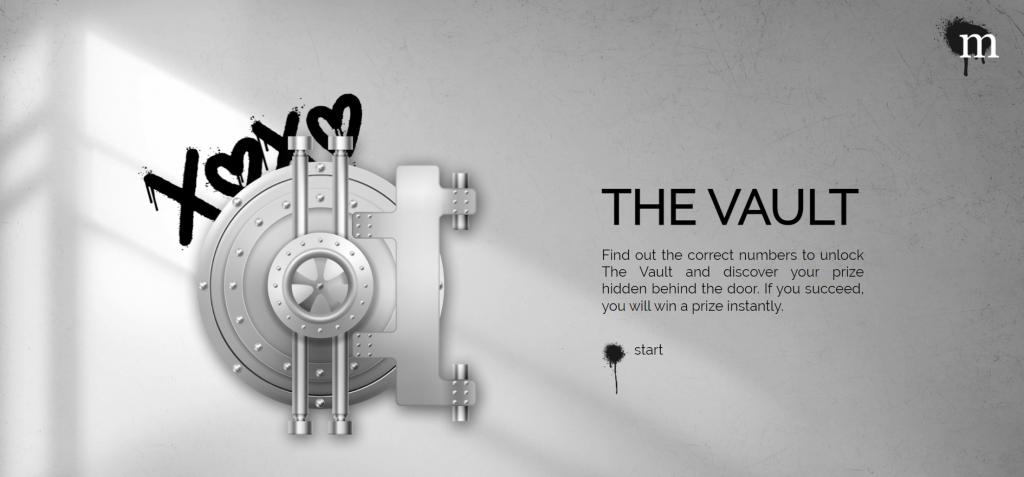 Create excitement among your customers with The Vault!
Leverage the power of curiosity with this intriguing Marketing Game. The Vault template helps you achieve high engagement rates by creating excitement among your visitors. The game is simple. Customers need to guess the number that unlocks the vault. This game is particularly interesting to curious people as they need to discover the right code to win.

The Vault template allows you to generate leads and collect customer data in a non-intrusive way. They need to fill out a lead form before starting the game. This is a win-win situation, as you grow your email list and they get to play the instant win game. Moreover, you increase engagement as you reward players if they manage to open the vault.

The Vault game is ideal for all industries as you have the freedom to customize it and adapt it to your brand image.

Related templates

You might like these too: Pick a Box, Easter Bunny Game, Magic 8 Ball.

Visit our website or book a meeting today to learn more about how Dot.vu can help you create the best Interactive Content.
---