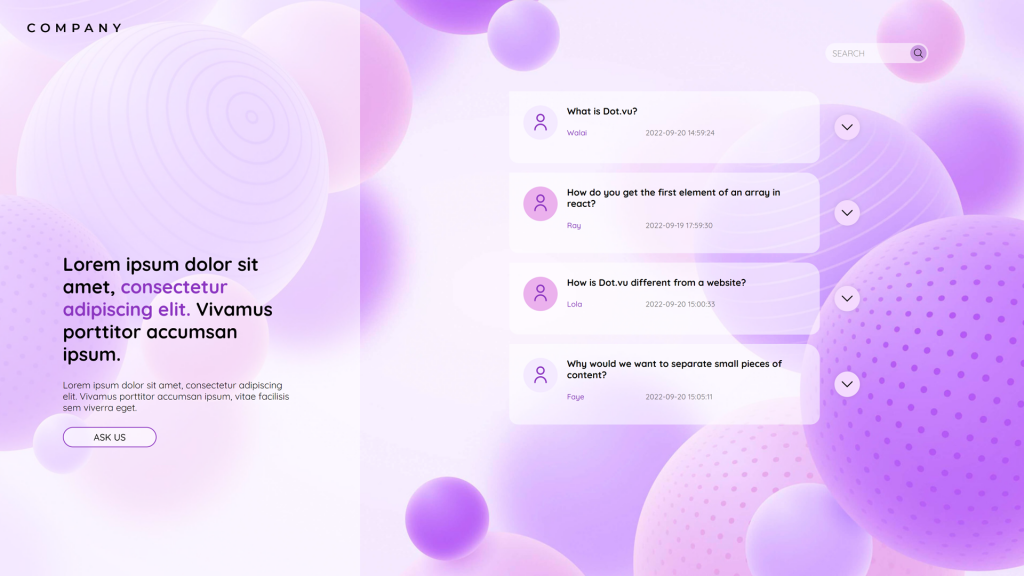 Let your customers write your Q&A Page!
Say hello to the most revolutionary Interactive Q&A Page! Why write a Q&A Page when your customers can write it instead? In our heavily digital world, you no longer have to guess what your potential buyers want to know about your company.
This template allows you to build a page that will help many customers simultaneously. This is how it works:
Your visitors can ask questions related to your company, products, or services. As it is your potential buyers who ask the questions, your FAQ Page content will be highly relevant to your target audience.
You can approve or delete questions. Once you write your reply, the question goes live on the page.
Last but not least, your visitors can use the search bar to find existing questions. Therefore, they will save time if you have already talked about the topic they are interested in.
Most FAQ pages are static. Therefore, the Interactive Q&A Page is perfect for distinguishing your website. Furthermore, you will save significant time from writing the questions and answers yourself. Plus, you can easily customize the design to match your brand identity. Try it for yourself:
Related templates
You might also like Short Feedback Survey and Service Evaluation Survey.
Visit our website or book a meeting today to learn more about how Dot. vu can help you create the best Interactive Experiences.
---