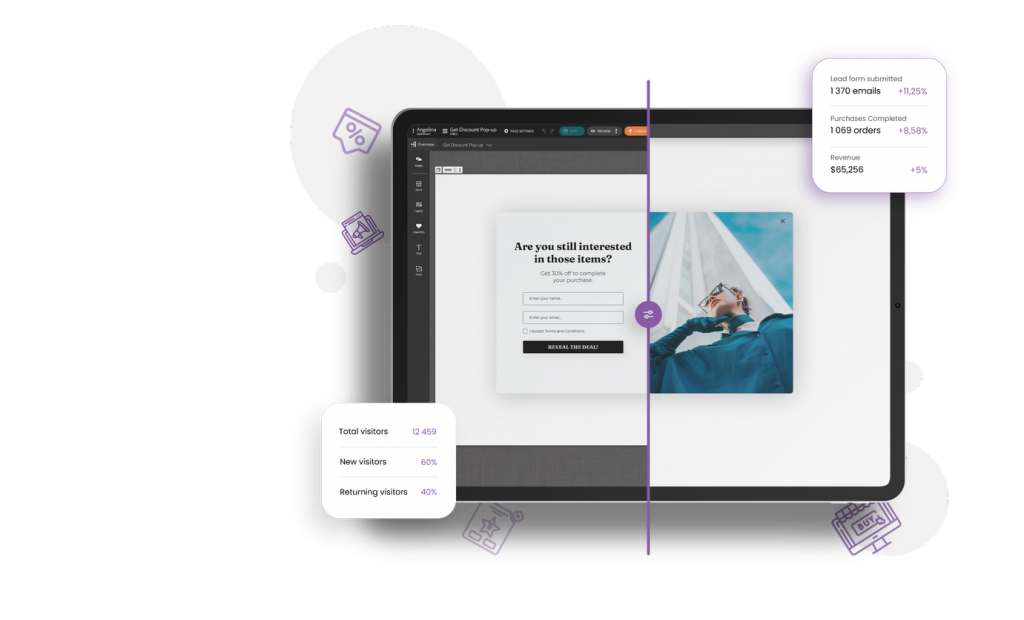 You can now create Interactive Popups with Dot.vu!
Since the creation of popups in 1997, marketers have been concerned about the negative impact these tools have on the user experience. However, displaying popups at the right time to the right person is highly effective. Now, imagine topping this up with well-planned personalization!
We are excited to announce the addition of popup embed settings and Interactive Popups templates at Dot.vu. This new Interactive Experience will allow you to tailor and personalize content to your audience like never before. With our intuitive platform, you can embed any Interactive Experience as a popup – without writing a single line of code. You can also use one of our ready-to-be-customized marketplace templates. As a result, you will change the perception that popups are annoying. On the contrary, you can achieve massive engagement through hyper-personalization.
New Interactive Experience page
Explore our new Interactive Experience page, where you will discover your opportunities and benefits with Interactive Popups. Learn how combining interactivity and popups will help you enhance user experience.
How do the popup embed settings work?
You can use any Interactive Experience from our marketplace, such as Marketing Games, Guided Selling, or eBooks. Alternatively, you can explore the ready-to-be-customized templates on our marketplace.
You can configure where the popup will appear by choosing the following:
Position
Horizontal and vertical settings
Width and height, including maximum width and height for bigger screens
Furthermore, you can select a trigger that will activate your popup, such as:
Exit intent
Scroll percentage
Scroll to element
Time
Click
Learn more about embedding your Interactive Content as a popup in our help article.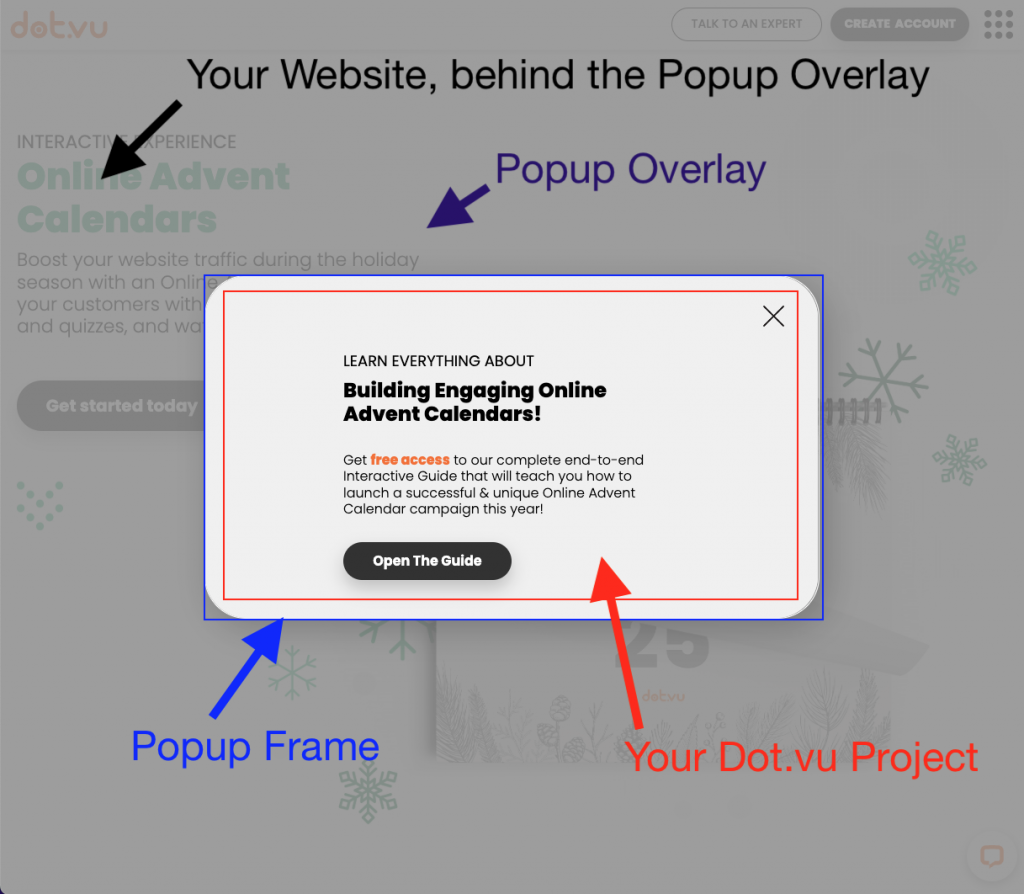 Interactive Popups templates
You can also use one of our ready-to-be-customized popups. We have recently added a few Interactive Popups templates. You can find them on our marketplace. Choosing "Interactive Popups" in Experience Type.

Try our new Interactive Popups for yourself! Create a free account and customize your chosen template.
For more information, any questions, suggestions, feedback, or comments, please email us at info@dot.vu.
If you would like to hear more about Interactive Content and what else you can do with Dot.vu, please book a meeting with us.
---