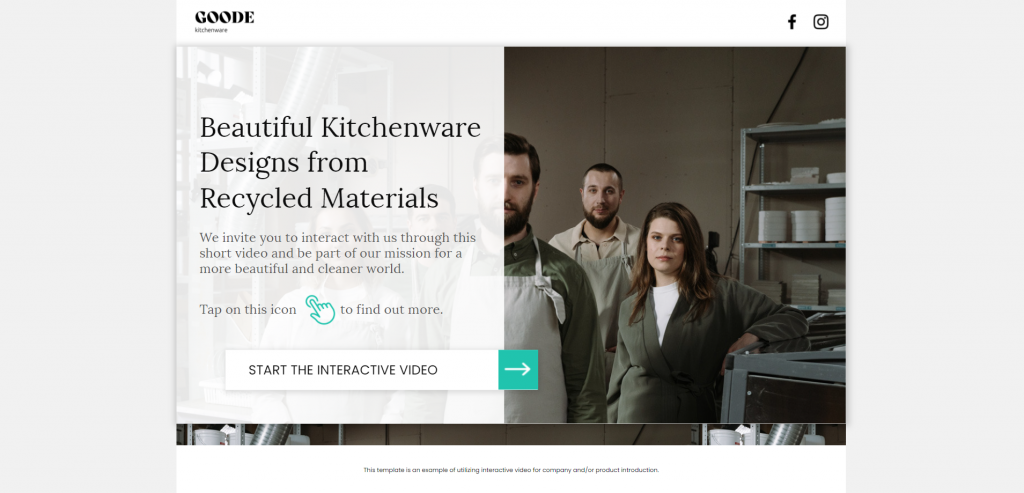 Elevate the customer journey with a Product Interactive Video!

The template allows you to display your products or brand values in an engaging video format. You can educate your customers and show them how your company operates. Moreover, this Product Interactive Video allows you to create a long-lasting impression amongst your target audience. As a result, you will set apart your company apart from the competitors immediately.

This video template allows you to create multiple touchpoints where your customers interact with your brand. Show your customers the fundamentals that drive your business. Viewers participate actively in the journey, which in turn makes them feel part of your story. As a consequence, your audience gets emotionally attached to your brand.

You can utilize the Product Interactive Video template to display products, demonstrate processes, educate on product life cycles, tell your brand story, highlight your company's values, and introduce customers to your lovely team. In other words, this concept allows you to combine a product presentation with a short story about the people who stand behind production and design. Unfold your imagination to create the most exciting company video for people to remember in a long time. The Interactive Product Video has informational and educational nature.

Whether you sell to private consumers or business clients, this video will strengthen customers loyalty amongst your customers. Therefore, this template is suitable for all industries.
Related templates
You might like these too: Personalized Interactive Video Valentines and Promotional Water Bottle Tour.

Visit our website or book a meeting today to learn more about how Dot.vu can help you create the best Interactive Content.
---