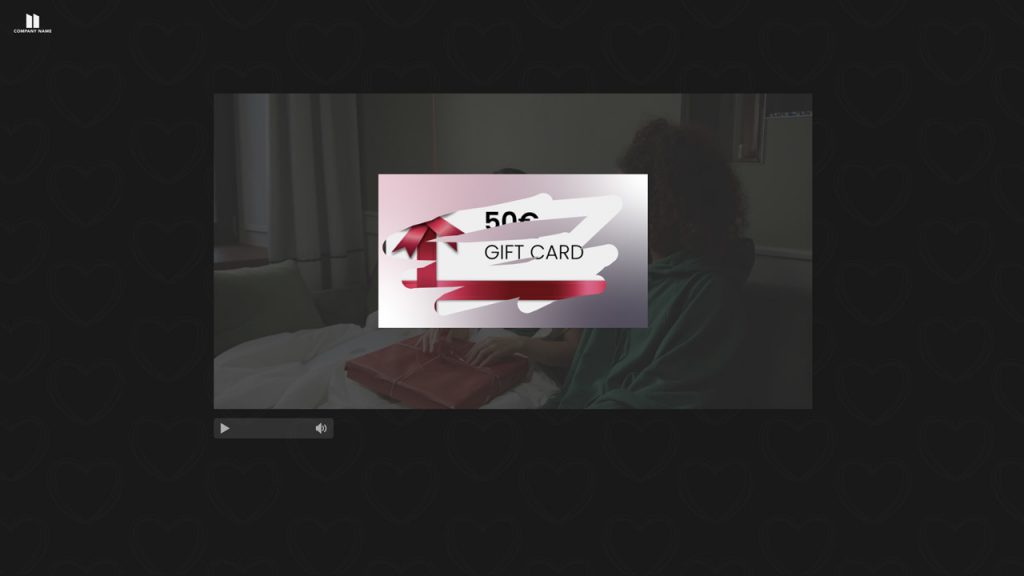 Share some love with your customers this Valentine's Day!
Send this Personalized Interactive Video template on Valentine's Day to your most loyal customers, reward them for their loyalty, and let them share their love and happiness with their loved ones. When entering the Interactive Experience, your customers will see a personalized video, i.e. the video includes their name in the video text. Finally, at the end of the Personalized Interactive Video, you can let them reveal the surprising reward through an integrated CTA button. When they click the button and scratch the card, a gift card or any other surprise of your choice is shown.
The personalization in this template is based and easily set up by using standard data that you have about your customers, such as their name, registration date (loyalty member), or time they have been your customer for "x" days, favorite store, or their favorite product category.
Create meaningful memories for your customers and drive their emotions with this Personalized Interactive Video to generate leads and boost sales this Valentine's Day.
To learn more about the Dot.vu Interactive Content Platform or our templates, visit our website or book a meeting today.
---