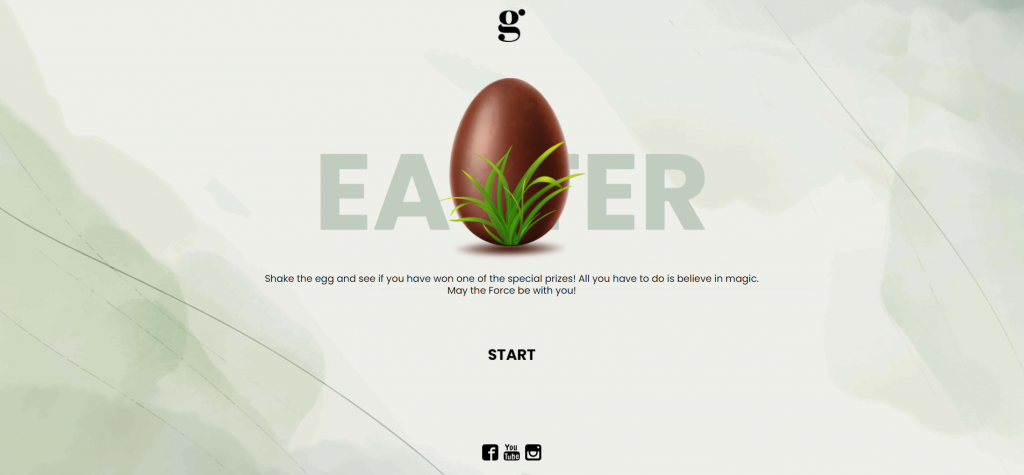 Drive explosive sales figures during Easter with a Shake the Easter Egg Marketing Game!
This template is a perfect addition to your Easter marketing campaign. Implementing Shake the Easter Egg game as a part of your seasonal promotion has multiple benefits for your business. You manage to boost customer engagement because the game keeps your customers interacting with your brand. Secondly, you have a brilliant opportunity to grow your email list. Your customers fill out a lead form at the beginning. Last but not least, you get to promote your products. Once your visitors complete the game, they receive a discount code or reward of your choice. The urgency to use the code drives sales. In addition, you can display your best-selling products at the end of the game.
Shake the Easter Egg game is easy and fun to play. Your visitors need to crack the egg with a quick swipe.
This template is suitable for all industries. It is a good choice for companies trying to increase sales during the Easter season.
Related templates
You might like these too: Easter Bunny Game and Find the Item Game.
Visit our website or book a meeting today to learn more about how Dot.vu can help you create the best Interactive Content.
---