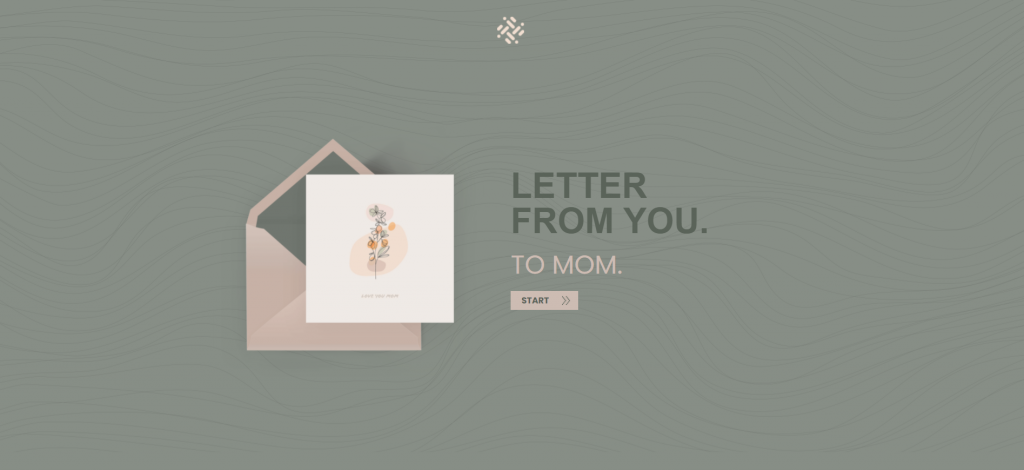 Help your customers create an adorable surprise for their loved ones with Mother's Day Card!

The Mother's Day Card template is a perfect addition to your Mother's Day marketing campaign. Providing this social Interactive Content experience to your customers will increase engagement and incentivize social sharing. As a result, you will increase brand awareness.

Creating a card with this template is easy and straightforward. To begin with, your visitors can choose among eight designs for their card. A drawing or a short message – whatever they like, it will be there. Next, they can write a personalized message of up to 180 characters. Once the card is ready, your customers can send it through email, copy the link, or share it on Facebook. The more people share your Interactive Content, the more you grow your brand awareness. In addition to a lovely surprise, the recipients of the card can also subscribe to your newsletter to get a discount code for Mother's Day. Therefore, you will increase sales on this special day as well.

Providing your audience with the opportunity to make a Mother's Day Card for their loved ones will create a lasting impression. As a result, you will strengthen the relationship with your customers.

Using this template has many purposes, such as entertainment, growing your email list, generating leads, and promoting products as a part of your seasonal marketing campaign. Regardless of your industry, this Interactive Experience will help you collect customer insights and increase social shareability.
Related templates

You might like these too: Single's Day Personalized Offers and Personalized Gift Engraver.

Visit our website or book a meeting today to learn more about how Dot.vu can help you create the best Interactive Content.
---