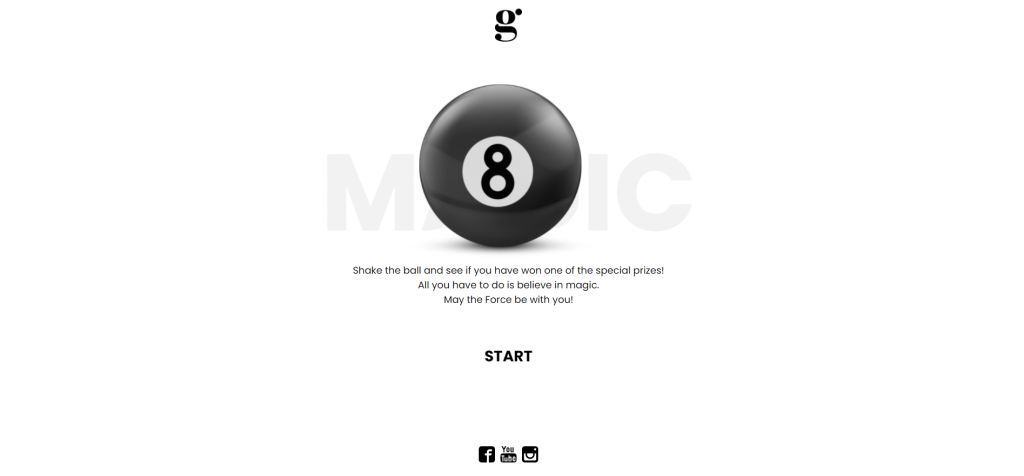 Entertain your customers with an instant win Magic 8 Ball Game!
This Magic 8 Ball Marketing Game is a perfect template to engage visitors on your website. The template allows you to reward customers with special prizes. Limited offers, free samples, vouchers, and discounts, to name a few examples, will help you retain your loyal clients.
This template offers you an easy and quick way to entertain your customers. The players need to shake the ball and see what the magic will do for them. As simple as that! Apart from providing an excellent user experience, this Magic 8 Ball game enables you to generate leads. How does this happen? Before starting the game, your visitors are asked to fill in a lead form. Voila! You collect many names and grow your email list.
The template is ideal for all industries. Whether you sell to private or business customers, you can implement this game and grow your business.
Visit our website or book a meeting today to learn more about the Dot.vu Interactive Content Platform or our templates,
---