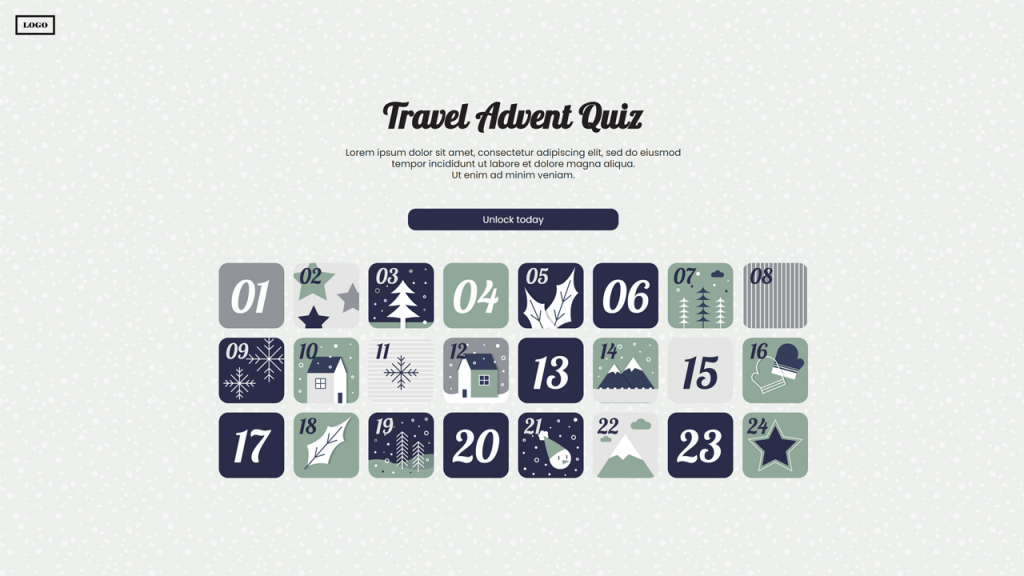 Test customer knowledge and reward them for 24 days!
The 24-day Advent Calendar template will engage your customers to open daily locks, test their knowledge with a quick quiz, and possibly let them win a prize. At the beginning of the Advent Calendar Quiz, the customer must fill out the lead form to participate. Your customers have to answer daily a one-question quiz. If they answered it correctly, they could participate in a daily draw for a prize! Moreover, a notification will be shown, informing your customers that they will receive an email later that day if they won a prize. Below the message, there is a CTA button to visit your website. If your participants answered the questions incorrectly, they need to try their luck in the quiz again.
This template is ideal for engaging and rewarding your customers and generating new leads during the holiday season!
To learn more about the Dot.vu Interactive Content Platform or our templates, visit our website or request a demo today.
---