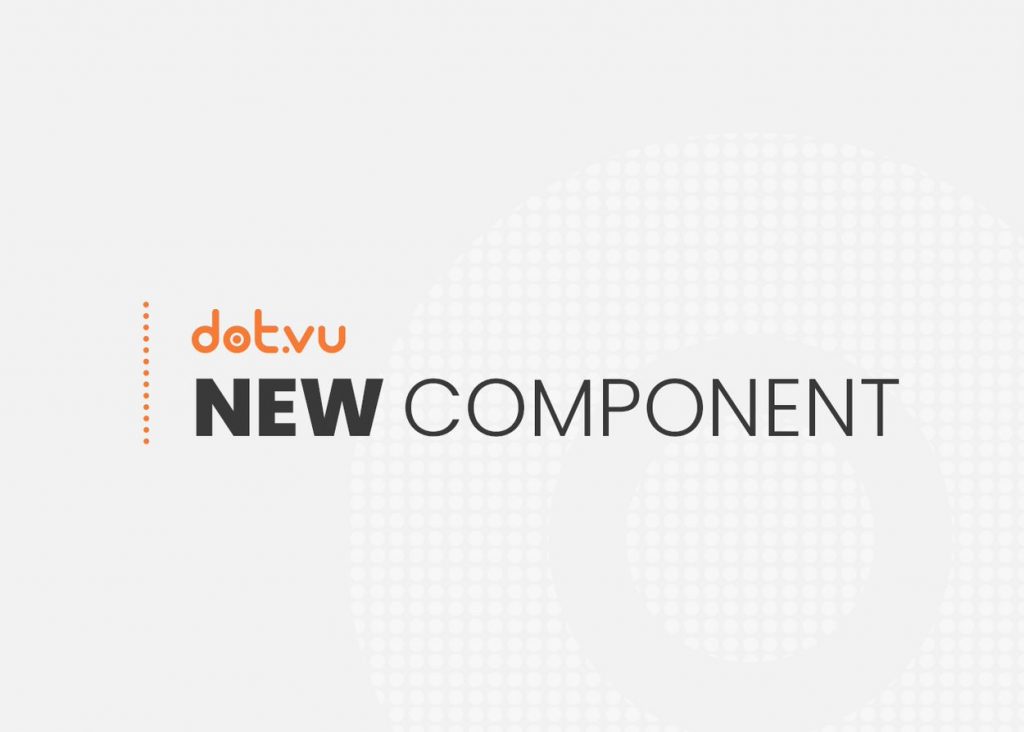 Create your own compound reusable components with our new Custom Component!
Our newest component allows you to create your own unique components. You can now build bigger, smarter, and reusable blocks using the various tools available at Dot.vu. For example, with the Custom Component, you can create flippable images, an image gallery, games, and an infographic component.
The great advantage of the Custom Component is the ability to use your reusable components throughout your projects or repeat them in a single project. Imagine you are building a game. The Custom Component enables you to have all data fields, triggers, and actions in a single place. Therefore, the reusable building blocks help you stay focused on a single feature when working on a complex project.
Read more about the Custom Component and how to configure it in this help article.
Visit our website or book a meeting to learn more about the Dot.vu Interactive Content platform or our other components.
---