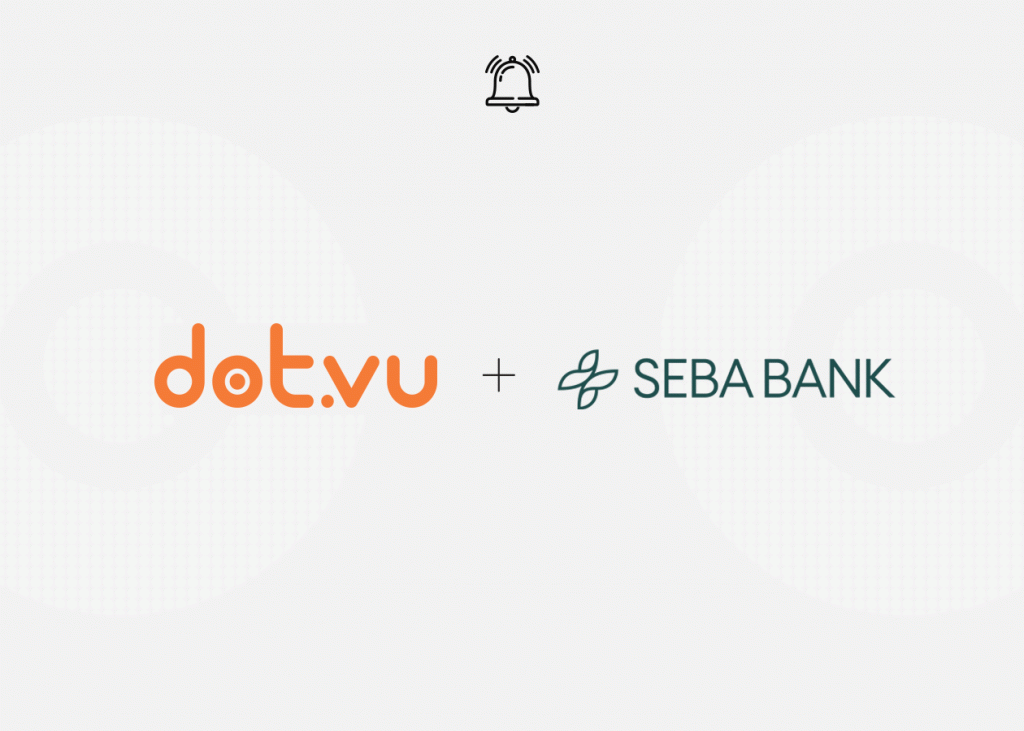 Seba Bank is the newest member of our Interactive Content community!
Seba Bank redefines finances and offers a comprehensive technological bridge between the traditional and the digital worlds. Now, the company also delivers exceptional Interactive Content to their customers. We are excited that the licensed and supervised Swiss bank is among our newest clients.
For more information, please get in touch with us via email at info@dot.vu.
If you would like to learn more about Dot.vu and Interactive Content, book a meeting today, and we will tell you all about it.
Company information
The Swiss Seba Bank was founded in 2018 with a headquarter in Zug. The pioneer in the financial industry provides a seamless and secure bridge between traditional and digital assets.
The bank has a unique value proposition based on high-security standards and a vertically integrated spectrum of services. Among other things, the company has been selected as one of the Top 50 Companies within the blockchain ecosystem.
Learn more about Seba Bank AG here.
---