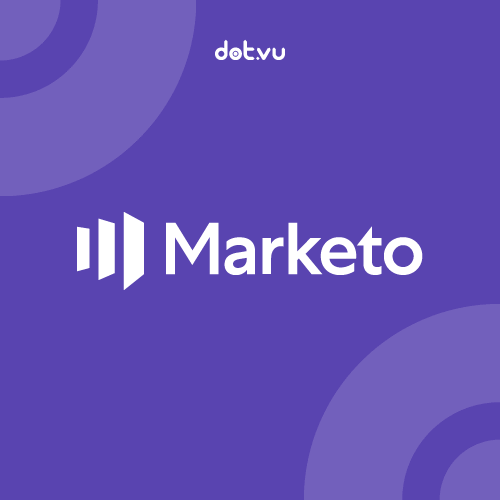 Send your new leads directly to your account by enabling this Marketo addon!
Marketo is a marketing automation platform that helps marketers and sales teams to find and nurture leads, close them, and maximize ROI.
By adding your Marketo Lead Form to your Interactive Content project, you make sure that all the leads you collect are directly added to your Marketo account. Later, you can use Marketo to send remarketing emails, personalized offers, and so on to these leads as part of your marketing automation strategy.
Learn more about how you can integrate the Marketo addon in the Dot.vu help article.
To get more information about the Dot.vu Interactive Content Platform, visit our website or request a demo today.
---