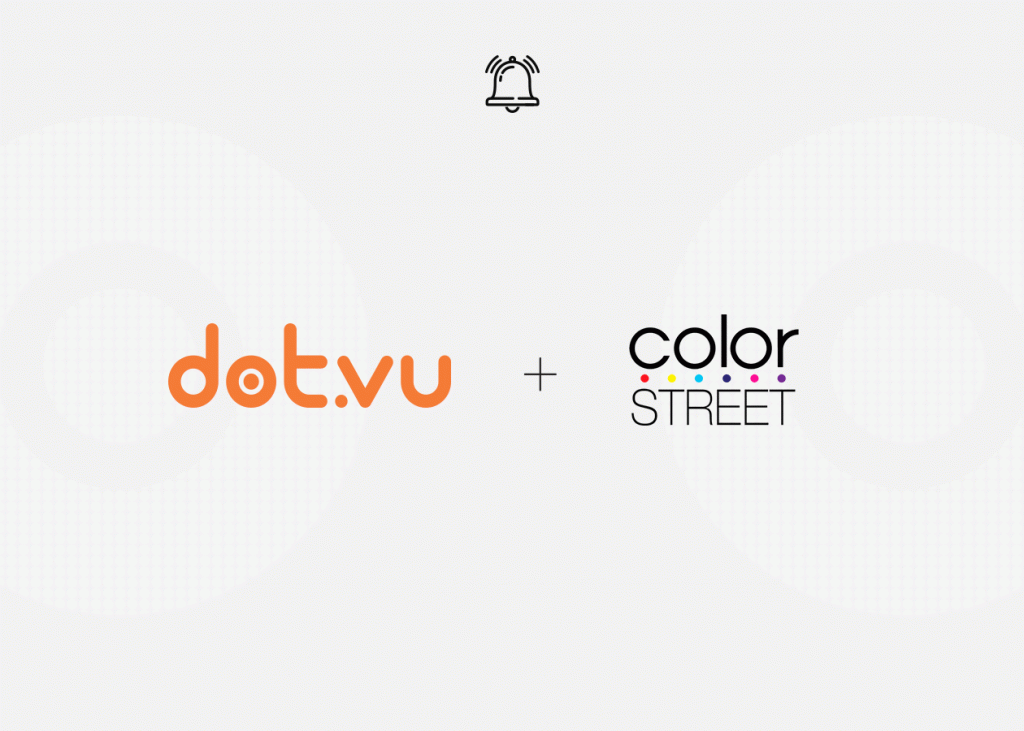 Color Street uses Dot. Vu's Interactive Content platform to delight customers!
Color Street is a creative beauty brand that sells revolutionary nail strips. The founder wanted to create a better way for people to do their nails. After numerous attempts and hard work, he developed the much-loved 100% nail polish strip.
Today, Color Street makes customers' lives easier with their products offerings which have expanded to include hand care and premium makeup.
Color Street makes the world more colorful and vibrant. We are delighted that the company has chosen Dot.vu to create Interactive Content.
For more information, please get in touch with us via: info@dot.vu
If you want to learn more about Dot.vu and Interactive Content, book a meeting today to discuss your individual needs.
Company Information
The company was founded in 2017. However, the Color Streets story spans decades of hard work and inspiration. It all started in 1988 when the founder Fa Park saw a woman struggling to polish her nails in a nearby cab. He immediately thought that there must be a more efficient way. He wanted to discover a better technique for people to do their nails – without all the hassle and drying time. Fa Park spent many years educating himself, experimenting, and developing the idea. Finally, he created the prototype of a 100% nail polish strip.
Today, Color Street is a well-known beauty brand in the USA and Canada. With a large variety of colors and innovative designs, clients have countless opportunities to express themselves.
Learn more about Color Street here.
---