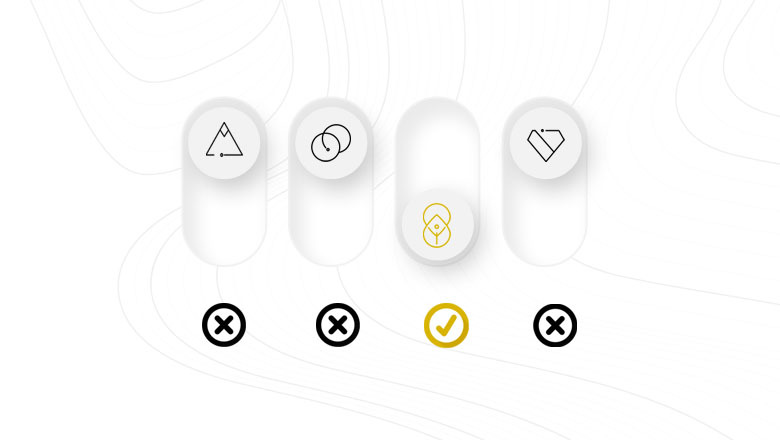 Entertain and educate your customers with a Quiz with Gated Results template!
The Quiz with Gated Results template enables you to assess your website visitors' knowledge on a topic of your choice. This template is an excellent form of Interactive Content that keeps customers engaged and entertained. It helps you provide a memorable experience by helping your potential buyers learn more.
Visitors are required to fill out a lead form once they open the quiz. This allows your company to generate leads. Subsequently, the participants answer 4 questions. You can give them a hint which they can find by clicking on the 'Info' button under each answer option. Your visitors can read a short explanation of the answer they chose. This helps them understand the topic better. At the end of the quiz, your customers can see their total score as well as a summary of the questions.
The Quiz with Gated Content is ideal for B2C, retail, and professional services industries.
To learn more about the Dot.vu Interactive Content Platform or our templates, visit our website or book a meeting today.
---