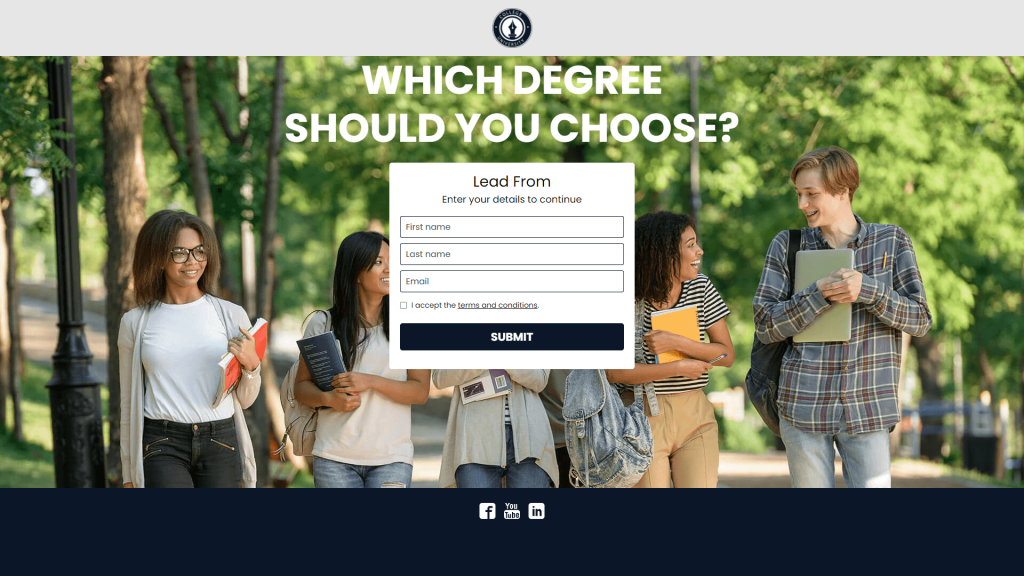 Guide your visitors to the right course with this Career Program Recommender!
The Career Program Recommender template is ideal for recommending different programs, courses, products, or services. This personality test template is customizable for program recommendations, courses, or even any products or services you would like to recommend to your visitors.
The template consists of the lead form, followed by 5 simple questions. Based on your customer's answers, a suitable course will be offered with a CTA button below to read more about it.
This template is perfect if you are a university or organization which offers different courses. Moreover, this template is ideal for educating your audience, guiding them to the right course, and generating leads.
To learn more about the Dot.vu Interactive Content Platform or our templates, visit our website or book a meeting today.
---