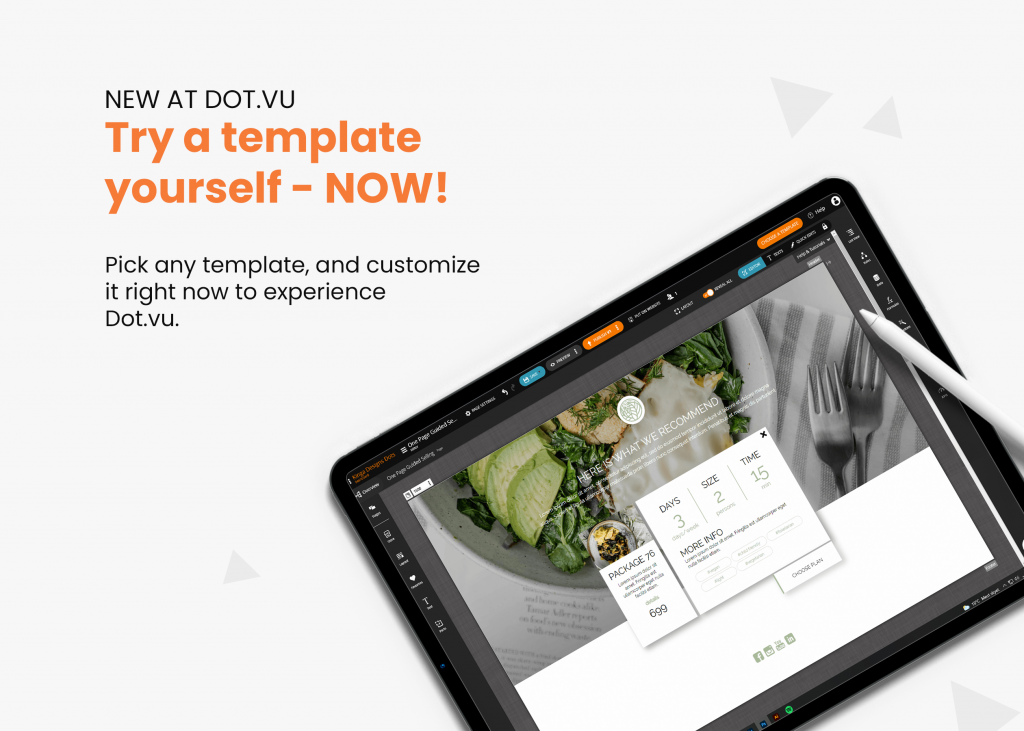 Try it out and Customize a Template NOW
Aarhus, November 10th, 2021. Dot.vu was founded with the mission to make Interactive Content accessible for everyone to create better experiences. As of today, everyone who is interested in experiencing how it could be to customize a template on the Dot.vu platform has the chance to do it. As always with Dot.vu: When trying a template, you will not be limited in style or design!
If you have not experienced the Dot.vu platform yet, try it yourself today!
6 Easy Steps to Get Started:
Go to the Dot.vu marketplace
Pick a template that you like
Hit the button "Try it"
Fill out the form
Hit the button "Start optimizing your template"
Start customizing your template!
For more information, any questions, suggestions, feedback, or comments, please email us at info@dot.vu.
If you would like to hear more about Interactive Content and what else you can do with Dot.vu, please book a meeting with us.
Thank You!
Casper Kandelsdorff
CEO & Co-Founder
Dot.vu
+45 31 50 81 08
---