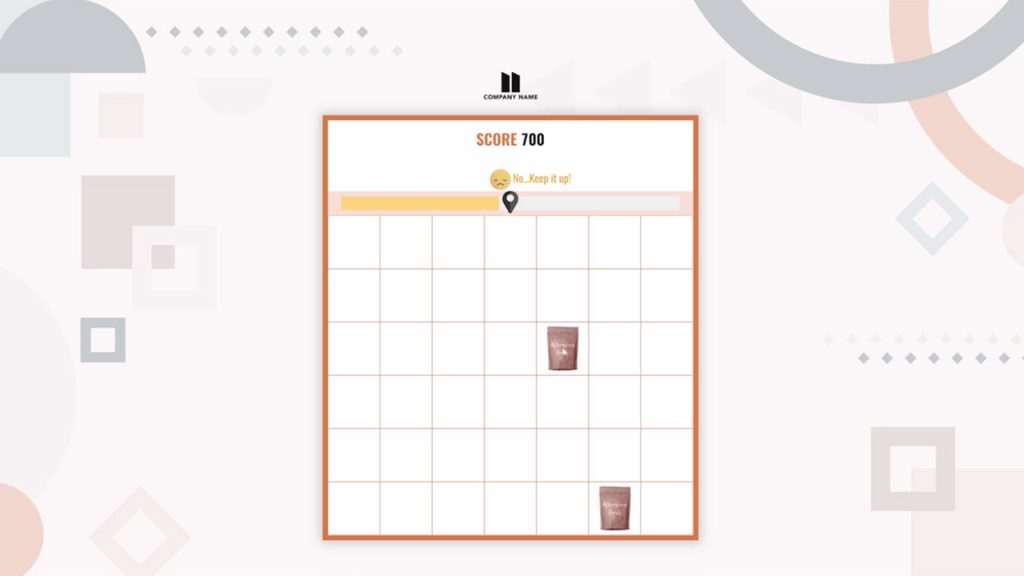 Motivate your audience to participate in this fun Marketing Game!
This template will allow your customers to win a special prize. There are no time limitations, but the longer the participants play, the more complex the game gets.
Your audience must fill out a form to sign up to get started. Before starting the game, your audience can view the specific information needed to know in order to play.

This Tapping Game has no time limitation. It goes as long as the players can maintain the minimum score required to stay ahead of the pointer. The difficulty of the game changes every 10 seconds. So, the longer the game goes, the harder it will be to keep up with the minimum score. At the end of the game, the leaderboard will show the top 5 performing players, and they will have a chance to participate in a draw to win a special prize.

Use this fun Tapping Game to engage and challenge your customers by motivating them to participate and play for special prizes to win. What's more, this way, you get to promote specific products and increase brand awareness by creating a fun time for your audience.
To learn more about the Dot.vu Interactive Content Platform or our templates, visit our website or book a meeting today.
---