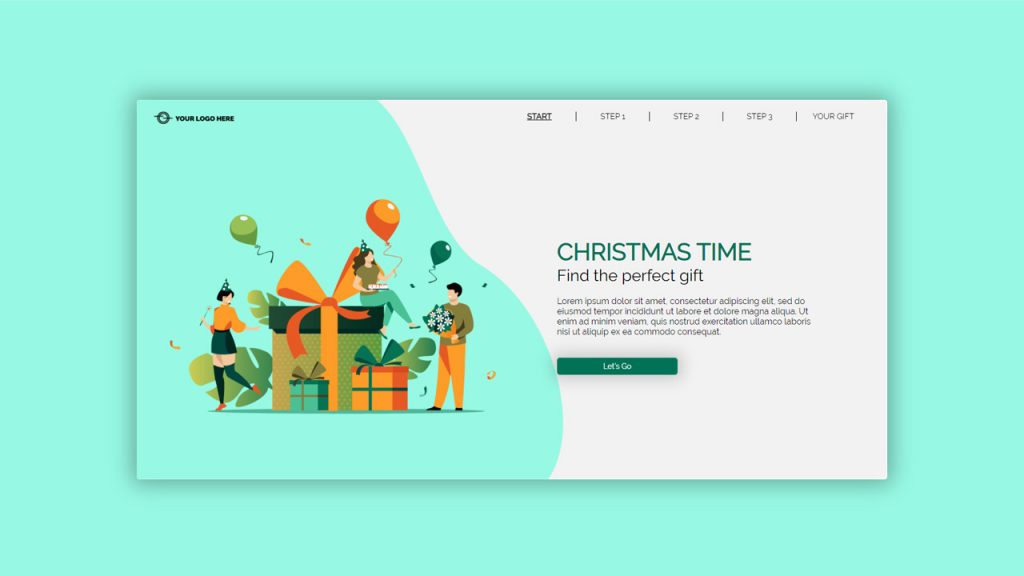 Make it easier for your customers to find better Christmas gifts for their loved ones!
Use the Christmas Gift Finder template to create the best guided selling experience for your customers. This template includes a questionnaire, which will result in the display of some product recommendations.
Your customers simply need to answer three questions:
Who are they shopping for?
What product would the person like?
How much would they like to spend?
Based on their answers different products will be displayed on the result page. In addition, the template allows you to reward your customers in form of a discount code. The discount code will be received upon filling out a lead form and can be used when purchasing one of the recommended products. To generate a different display of the discount code, you can also use a draw. That way you can have more control of the probability for your customers to win different prizes in form of discount codes. You decide if you will give them, for instance, 10% or 15% off, and also the amount of the prize is your decision.
The Christmas Gift Finder template is ideal to help you enhance your brand perception, increase lead generation, and at the same time enable your customers to have a better buyer journey.
To learn more about the Dot.vu Interactive Content Platform or our templates, visit our website or request a demo today.
---