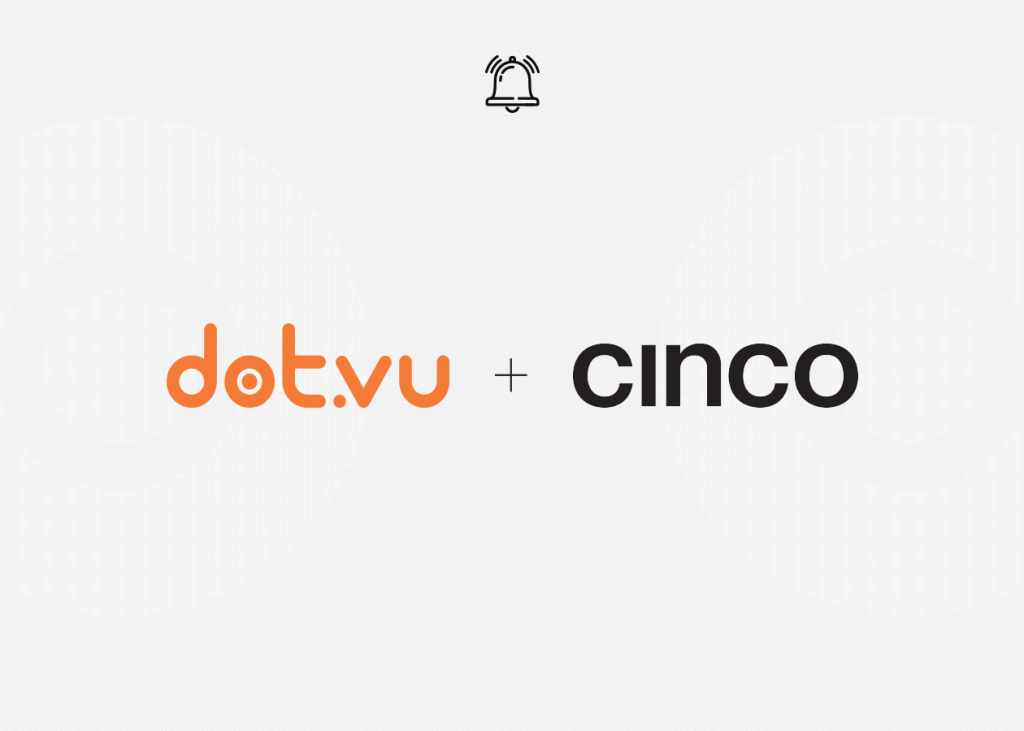 Dot.vu welcomes Cinco into the world of Interactive Content
Cinco is a Continuous Experience Ecosystem that engages consumers through live interactions. Cinco's mantra is that "Life is an experience". Together with Dot.vu they strive to create even more engaging Interactive Experiences for their customers!
We are excited to them in innovating customer engagement for brands!
For more information, please contact us via email at info@dot.vu
If you would like to learn more about Dot.vu and Interactive Content, book a meeting with us. We will show you how our platform works.
Company Information
Cinco is a global company with offices worldwide and serves global brands like Loreal, NBA, Ford! Cinco's mission is to reinvent the way customers engage with their favorite brands. They strive to design live and virtual experiences that enhance awareness, engagement, acquisition, and retention. They work for some of the most iconic brands, major sponsors, and coolest properties around the world. CincoLab is the R&D unit that integrates cutting-edge innovations such as AI, AR, IoT, and MR into brand experiences and sponsorship activities.
Learn more about Cinco here.
---